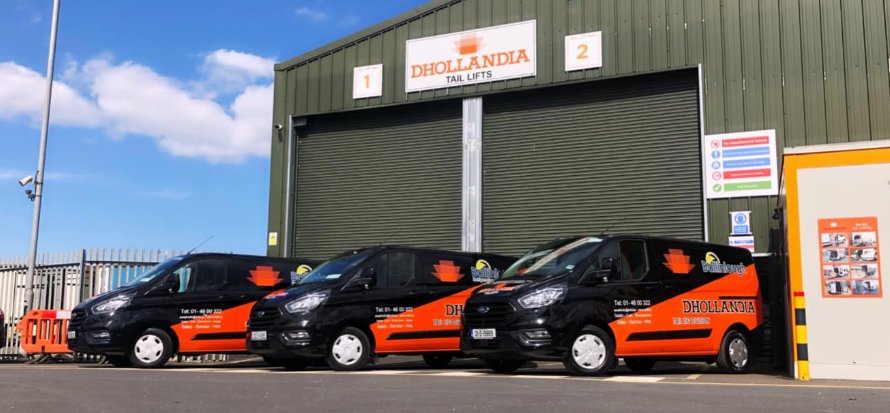 Tail Lift Installation & Servicing
At Ballinlough, we have more than 20 years of experience with tail lift installation and servicing. We are proud to be the sole agent for Dhollandia tail lifts in Ireland. Dhollandia are renowed as the world's leading manufacturer of tail lifts. We work with our customers to provide the solutions that they need, and back it up with our 24-hour, 365 days a year breakdown service nationwide. Ballinlough are the largest installer of tail lift equipment in Ireland.
Installation work can take place at any of our installation sites in Dublin, Cork or Roscommon or alternatively at the nominated bodybuilder.
Each mobile engineer within the Ballinlough Tail Lift Division has his own dedicated installation van, which includes a full range of installation and service tools as well as the relevant access platform equipment to Genuine Dhollandia Parts.
Thorough Examination
All Tail lifts are subject to a 12-month statutory examination and certification by the 2007 Safety health and welfare at work regulations. If your lift carries a person at any stage, it is then classified as a passenger lift. It is subject to a different set of regulations – Safety, Health and Welfare at Work Regulations 2007. A thorough inspection is required every 6 months for a passenger lift. Our experienced engineers carry out this examination with a detailed report on the overall condition of the tail lift. Cert's are supplied to hold for your records.
Weight Test
Tail lifts should be weight tested every 12 months. A weight test consists of placing static weights of the maximum capacity of the tail lift on the platform while it is fully extended at the loading deck height. Additional weight of 25% of the capacity is then placed on the lift. In addition, our qualified engineers will check for vertical descent and angle distortion. We provide certification with every annual Weight Test for your records.
Service & Maintenance
Tail lifts should be serviced every six months as part of regular scheduled maintenance. Our engineers are experienced with all major brands of tail lifts and we carry an extensive stock of tail lift parts for all makes and models. We recommend only using genuine Dhollandia spare parts with your Dhollandia tail lift. Not only do you get a 12-month warranty with every genuine part, but you are ensuring that you are providing only the highest quality parts for your tail lift.
A regular service and inspection of tail lift equipment is necessary to prevent costly breakdowns and repairs and to fulfill requirements under the above regulations.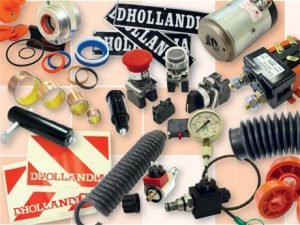 Dhollandia Genuine Spare Parts
With over 20 years of experience, we can provide service and maintenance inspections to both commercial and passenger tail lifts. We offer a 24-hour, 365 days a year breakdown service for all our customers. We provide peace of mind to all our customers, knowing that downtime costs are decreased, and unnecessary financial costs are reduced.
Maintenance Contracts
At Ballinlough, we have a range of service and maintenance contracts tailored for your needs. We have everything from a basic compliance contract, designed to keep you up to date with all your inspection and testing requirements at minimal cost, up to a fully comprehensive contract that gives you full peace of mind that your tail lift is kept in the best possible condition, with world-class service from the Ballinlough team.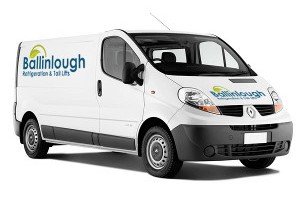 We are happy to discuss tailored individual packages to suit your needs. Our goal is to eliminate financial risks and reduce unnecessary breakdowns, so you can provide the best service to your customers.